Booking System Quick Tutorial
Create an Account....
The first time you use my Online Booking, I suggest you follow the "Sign Up" link and create an account with your email address and a password.

Sign Into Your Account....
Then when you are signed in, you can edit your details anytime...
Book A Session....
Click the "Book Appointment" button to schedule a session.

Select the service (75-Minute Session or 30-Minute Check-In) and then find the date/time that works for you. As a current client, you will not be asked for payment because you already have a Package with me.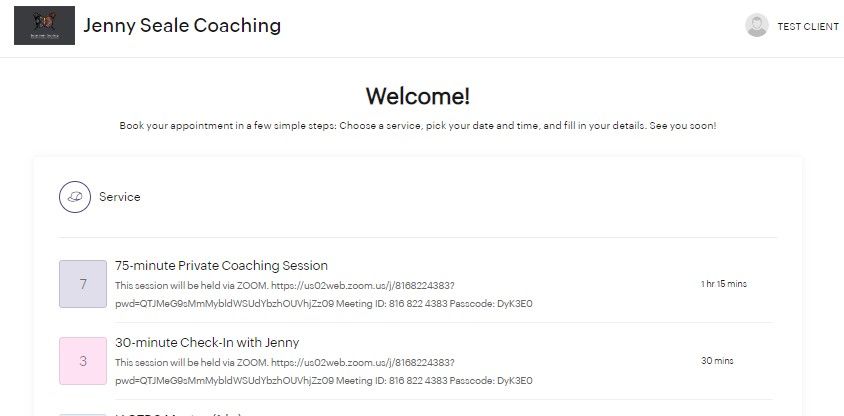 View Your Upcoming Appointments 24/7....
Any time you want to verify your upcoming sessions, sign into your account and click on your name in the upper right corner, then select "My Appointment," and you'll see a list of all your sessions, each with their own reschedule/cancel links.
**NOTE: Any sessions I put on the books for you will not appear in your Upcoming Appointments list UNTIL you create an account. You will need to find the confirmation emails in your inbox.
Once you are a registered user, any changes I make to your scheduled sessions on your behalf will show up in your account.